Snowdonia Safaris
Maybe it's your first time in Wales?

Want to see more than the usual tourist attractions on offer in North Wales?

Only have a few days?

Want to see hidden Snowdonia?

Don't know the area?

Need inside local knowledge?

Then look no further than 'Snowdonia Safaris' tours in a 4 x 4 vehicle. You will be well looked after by a well travelled local guide who has extensive knowledge of Snowdonia and North Wales.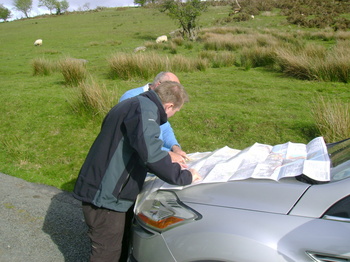 Whether its castles, ancient chapels & neolithic tombs;

Mountain passes, hidden lakes and forests;

Old quarries, lost villages and historic sites;

Snowdonia Safaris knows all the hidden gems in Snowdonia and has tours to suit your requirements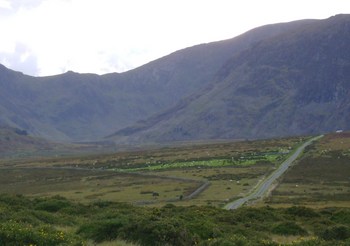 'Hidden Gems of Snowdonia'Tours include:

- "Passes to Peninsula"

- "Lost Quarries and Villages"

- "Tombs and Views'

- "Bespoke tours" - tailor made to suit
your needs.

All tours require a small amount of walking to visit some of the sites.

Please bring suitable footwear and all -weather gear.

Low level guided walks can be included in the tour if required.

Half or whole day available.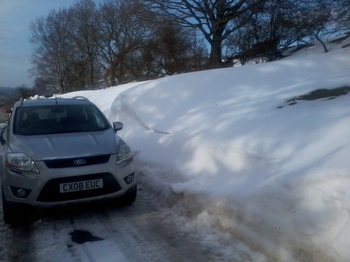 Snowdonia Safaris is based in Betws-y-Coed, North Wales, The Gateway to Snowdonia and is run by Bernard Owen who has extensive, local knowledge of the area and many years experience in tourism within North Wales.

Snowdonia Safaris offer:

A Personal service

Tours available for 1 - 4 people maximum in a 4x4 vehicle

Groups catered for - contact us for details

Free pick ups and drop off's from holiday accommodation within 6 mile radius of Betws-y-Coed, The Gateway to Snowdonia.
Also from Llandudno and other areas outside the National Park by arrangement

Transfers can be arranged from local stations & North West Airports

English, French and Welsh spoken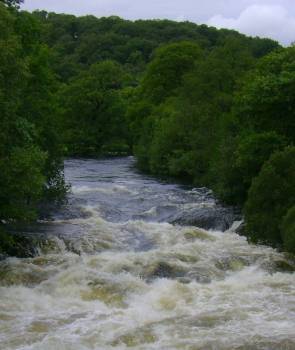 For more information & bookings

Contact 07511 749673

Email - Click to email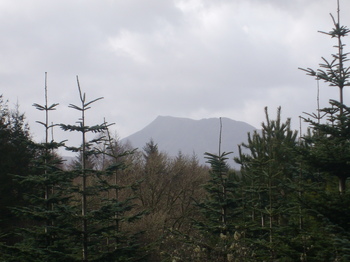 Recent comments:
Amazing Views;
My husband and I booked a morning trip with Snowdonia Safaris and were not disappointed. Our guide Bernard took us to parts of Snowdonia that were well off the beaten track. We were amazed by the panoramic views to be seen from the highest pave road in Wales. He drove us up a steep windy road out of the village of Trefriw, from where we could see east over Llanrwst and beyond, north to coast, Llandudno and the wind turbines out at sea, and south as far as Cader Idris.
Bernard was very knowledgeable about the history and geography of the area and could answer all our questions.
We'll definitely recommend Snowdonia Safaris to all our friends and are sure to book another trip next time we come to Snowdonia. (Tripadvisor 2017)

Fabulous Day Out;
Booked a solo full day tour with Snowdonia Safaris and I had a completely fabulous day. Bernard, my guide, was interesting and informative and thoroughly delightful company. I am quite familiar with much of Snowdonia but he managed to introduce me to a whole days worth of new places to visit. There is a short amount of walking to get to some of the places, so proper outdoor wear is required, but it is easy and manageable by most, and always worth the walk. Thoroughly recommended for anyone either new to the area, or a more frequent visitor looking for something different. (tripadvisor 2017)

4 x 4 Roadtrip;
Today we had a roadtrip with Snowdonia Safaris! It was so great to see the "hidden" or "hard to find" treasures of this part of Wales... The boys (all under age 12) enjoyed the trip very much. If you doubt? No doubt, just book. (Tripadvisor 2017)

We asked Bernard for hidden gems of views / places of interest and he did not disappoint!
He drove us along narrow tracks; through forests and we saw sights/views rarely seen by a "regular" holidaymaker in this beautiful country.
In addition, some places of historic interest were included, and a nice balance of short trecks on foot to see old churches and burial grounds - great!
The added bonus is Bernard's command of the complex Welsh language which means he can "negotiate" with local farmers etc and they have great respect with him being of local origins! Not to mention his accrued knowledge of the area.
We only did a half day trip - but well worthwhile.
Treat yourself - and it's refreshing for the family driver to see landscapes they would not normally be able to appreciate fully whilst driving.
FIRST CLASS!!!

I know more about North Wales than many North Waleians - that being said, this tour was so completely informative and amazing, Bernard tailors the tour to what interests you and he's a font of knowledge about the area and very enthusiastic about sharing it with visitors. It was me, my best friend and her 15 year old daughter who has an interest in the mythology of the area as well. We were overwhelmed by breathtaking scenery, interesting almost heart-breaking history, and, of course, tall tales and legends of the region. What was so great as well, is the efficiency of seeing everything via car in a short span. We could not have done it without Bernard. His knowledge, his sense of humor, and his affable personality were true bonuses. Great value and great memories from this day. He's a great guy and really makes the experience a fulfilling and amazing one. Definitely plan to keep in touch!! I wish everyone who came to Snowdonia would take a tour with Bernard!
Visited July 2015

My husband and I only had a day and a half to spend in Wales so we took a half day tour. We are so glad we did!!
Bernard is an excellent guide. Friendly and very knowledgeable. Although our time was limited, we saw some incredible sights and learned about the area. Would love to go back someday and take a longer tour.
Thank you Bernard for making our short time in Wales a memorable one!!

Thank you so much for showing us some beautiful lakes and mountains. This is an unforgettable trip.
I will stay in touch. Vamsi.

'We absolutely loved the safari yesterday. Thank you so much for everything. And I'm sure we will visit again'. Ekta )

' I wanted to tell you that when we asked our boys what the highlights of our trip were, they agreed that Conwy Castle and our tour with Bernard were two of the best parts, out of fully 3 weeks of sightseeing and adventures! And their single greatest highlight of the entire vacation was the discovery of Welsh cakes at Mairlys B & B'
New Mexico USA

'Bernard is a very excellent guide! He showed us very hidden place we'd have never been able to find! These Welsh trips and beautiful landscapes will be in our minds forever! So thank you and we hope to come back soon' - Arrivederci e grazie,Elena & Gianni

'We arrived by ferry from Ireland and were picked up by Bernard at Bangor Station. We had 2 days of exciting tours with Snowdonia Safaris and were taken to some amazing places we never dreamt of seeing in the short time we had. He even included tobogan rides for our children and an impromtu Welsh lesson! He transferred us back to Llandudno for the train to London. A fantastic 2 days in Snowdonia. Bernard is very knowledgable about the area and helpful. A great find!'
Atlanta, USA

See more comments on Tripadvisor ' Snowdonia Safaris
Discover the hidden gems of North Wales . Go off the beaten track with local, experienced Tour Guides
Snowdonia Safaris Statistics: 79 click throughs, 16474 views since start of 2018
Multi-Activity Provider

in

Betws-y-Coed

,

Snowdonia
Tariff

From £40 per person /half day.
4 persons - £100 /half day
Whole day tours available

When?

All year round

Contact Details

Snowdonia Safaris

Manager/ Contact Person: Snowdonia Safaris

Betws-y-Coed

Conwy

LL27 0JP

UK.

Our Website

News & Special Offers

New from 2017;
Day tours around Ynys Mon, Anglesey